What is the Biggest Thing Since Facebook Fanpages?

Google + Pages for Business!!!
Get the "WHY" and the "HOW" in this
SPECIAL REPORT

Let's face it, Facebook is utterly HUGE! With over 700 million users, Facebook is the 800 pound gorilla of social media. And they're not afraid to pound their chest and exert their prowess on you!
Now that Google + came along, however, there is a new social media "kid on the block" and he's ready to challenge good ole Mark Zuckerberg and his Facebook franchise.
Having grown faster than any other social media website in the history of the Internet–even faster than Facebook itself–Google Plus is adding features and functionality all day, every day.
It was only a matter of time before Google launched a feature set that was geared specifically toward businesses.
Well, that time has come. It is NOW. Behold Google + Pages. And get ready to build them for your own business or for your clients.
The question is not if but when…when should you begin. Bryan and I are here to tell you–there is nothing like the NOW when it comes to marketing. Oh, you can plan, plan, plan. Or you can do, do, do.
We prefer DO. We recommend DO.
DO build a Google + Page, if only for the practice
Seriously, you really need to learn all about Google + Pages, how they work, how to build them, and how to use them most effectively in the sales and marketing of your (or your clients') business.
Below are the positives and negatives where Google + Pages are involved. Of course, the negatives should disappear as time goes on and the smart people at Google find solutions. They're good like that.
The good, the bad, and the ugly…
We Have Some News for You

Good: Setting up a Google + Page is simple and takes mere minutes.
Good: Google + is tightly integrated with the well-known Google Search.
Good: Sharing Google + Pages is easy with Circles.
Good: You can create multiple Google + Pages if you have more than one business.

Bad: There are no "vanity ULRs" and there may never be.
Bad: Only one person can own a Google + Page. No multiple administrators!
Bad: No current integration with Google Places.
Bad: You cannot currently add apps to your Google + Page.
Some Interesting FACTS:
Google was the fastest social media property to get to 10 million users.
Google had over 40 million users by the end of October 2011.
Initial Google + Page partners included Angry Birds, CNN, Fox News, the Muppets, the Dallas Cowboys, Pepsi, Toyota, Macy's, X Games, WWE, Train, Barcelona Football Club and Save the Children.
Our 60-Day NO RISK Guarantee
We're so sure that you're going to LOVE this SPECIAL REPORT that we're offering a full 60 days for you to check it out.
Because Google + Pages are so quick and easy to set up, you will know right away whether this report is helpful or not.
But you can feel free to take your time. Decide over the course of the next 60 days to see if buying this our guide, "IM Google Plus for Business," was worth your time and hard-earned money.
If–at the end of 2 months–you find that you want your money back, simply ask us for a refund.
That's about as ironclad as you're going to get.
Order Now and Build Your Google + Page Today!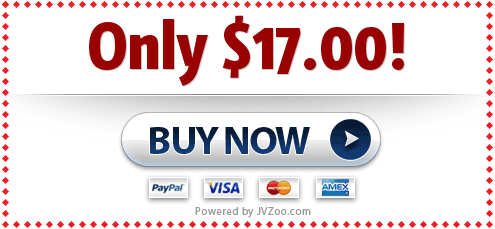 Be one of the first to jump on the biggest, baddest bandwagon in social media! There has never been a better time to get in on the ground floor of an upcoming behemoth–at the earliest stages of its growth. Buy this SPECIAL REPORT to get the lowdown on not only WHY you should build a Google + Page for your business, but also the HOW.
That's right–learn how to build a Google + Page. It's quick and easy–if you do it right.
Today the price is a super-low $17.
Don't hesitate–buy it today. Click the Order Button below. You will not be sorry.
Yes! I want to get in on the ground floor of a social media SWELL!

Get Instant Access to:
Many important features of Google + Pages
Find out why Google + Pages will become the de facto standard in social media for business
Learn how to build Google + Pages that work
Get INSTANT ACCESS to 30+ pages of juicy Google + information
BONUS: A handy Checklist to review as you're building your Google + Page
Remember, the $17 price tag on this will NOT last. Buy today for a ridiculous $17!